Masjid Puncak Alam is a very special projects to us as this the first project that believes in investing in good quality light fittings. With the excellence work of a lighting design, almost 90% of the light for the interior and façade was specified using energy efficient LED lighting.
The lighting design took advantage of the modern architecture of the mosque and gave programmable color changing LED lighting with soothing effects for the minarets and the entrance arch.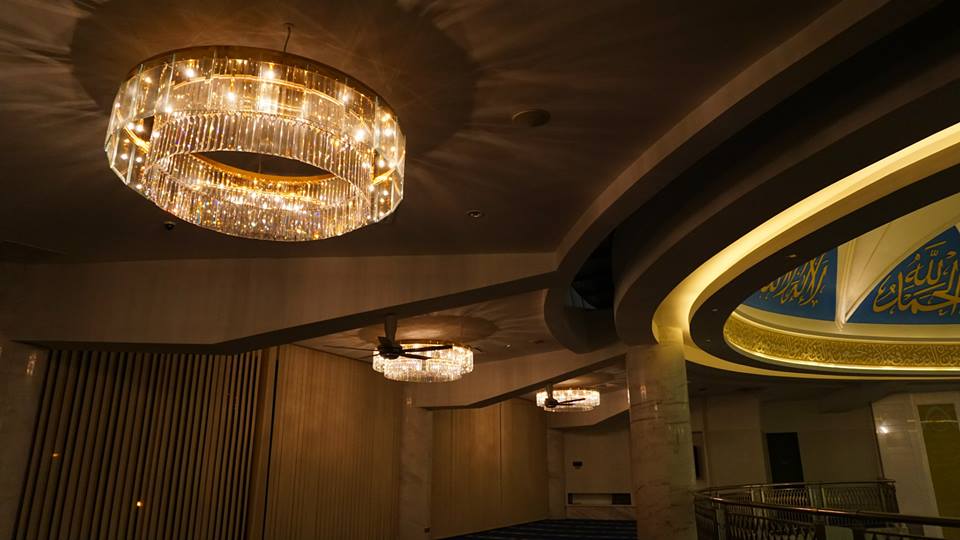 The mosque is also unique as it has one of the largest open prayer floors for visitor. To give a welcoming ambience, lighting consultant used a mixture of ceiling and wall lights. Using inground lighting, we highight the edges perimeter of the ceiling to give the absolute size of the open prayer hall.

The combination of great lighting design with the usage of proper light source gave the mosque a unique lighting effect during night time. The façade lighting can also be program for a specific event and for festival celebration by the mosque communities.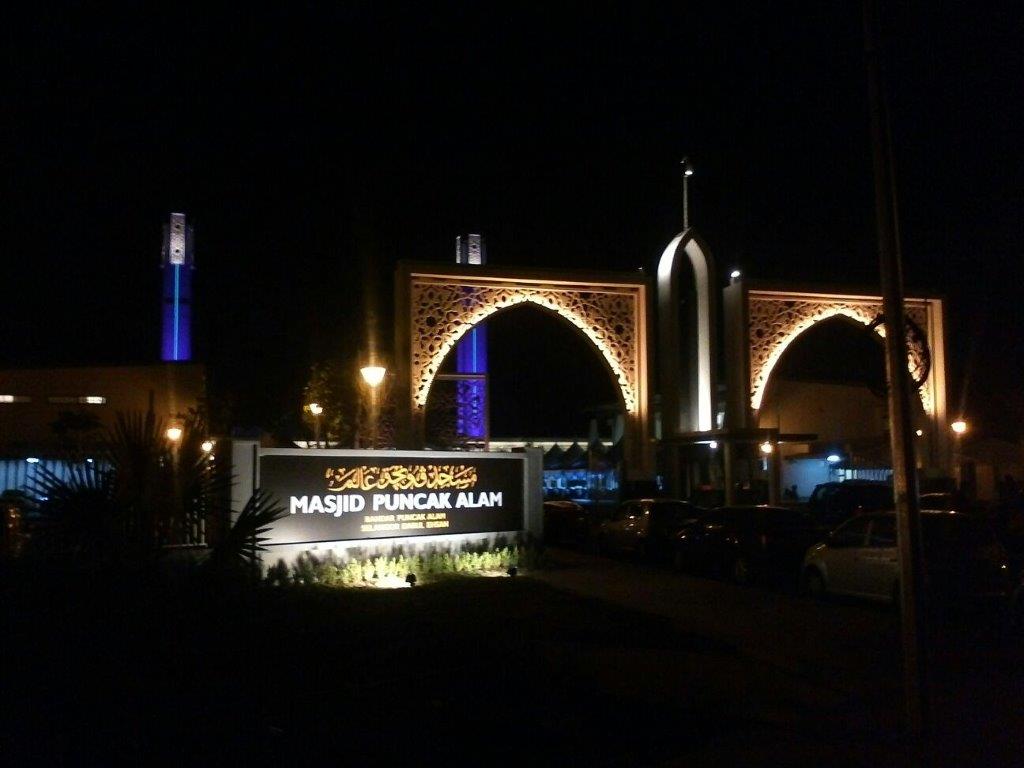 The long lifespan of the LED lamps which is rated at 50,000 hours will provide saving on overall maintenance cost of the lighting. The power consumption is also significantly less making it the ideal lighting solutions for facade lighting.
---