As part of Tabung Haji's 50th year's anniversary of its 'Golden Jubilee' and its business transformation program, we have been invited to participate in the tender for the design and supply of façade lighting for their HQ building in Kuala Lumpur. During the conceptual and evaluation stage, we have presented the client with the concept of color changing with the usage of energy efficient LED light fittings.
The installed lighting system is a combination of Metal Halide and LED lighting source. To achieve the most economic and optimum design on energy and coverage of light, we used wide beam MH for the bottom part of the building and narrow beam LED for the column and upper part of the building.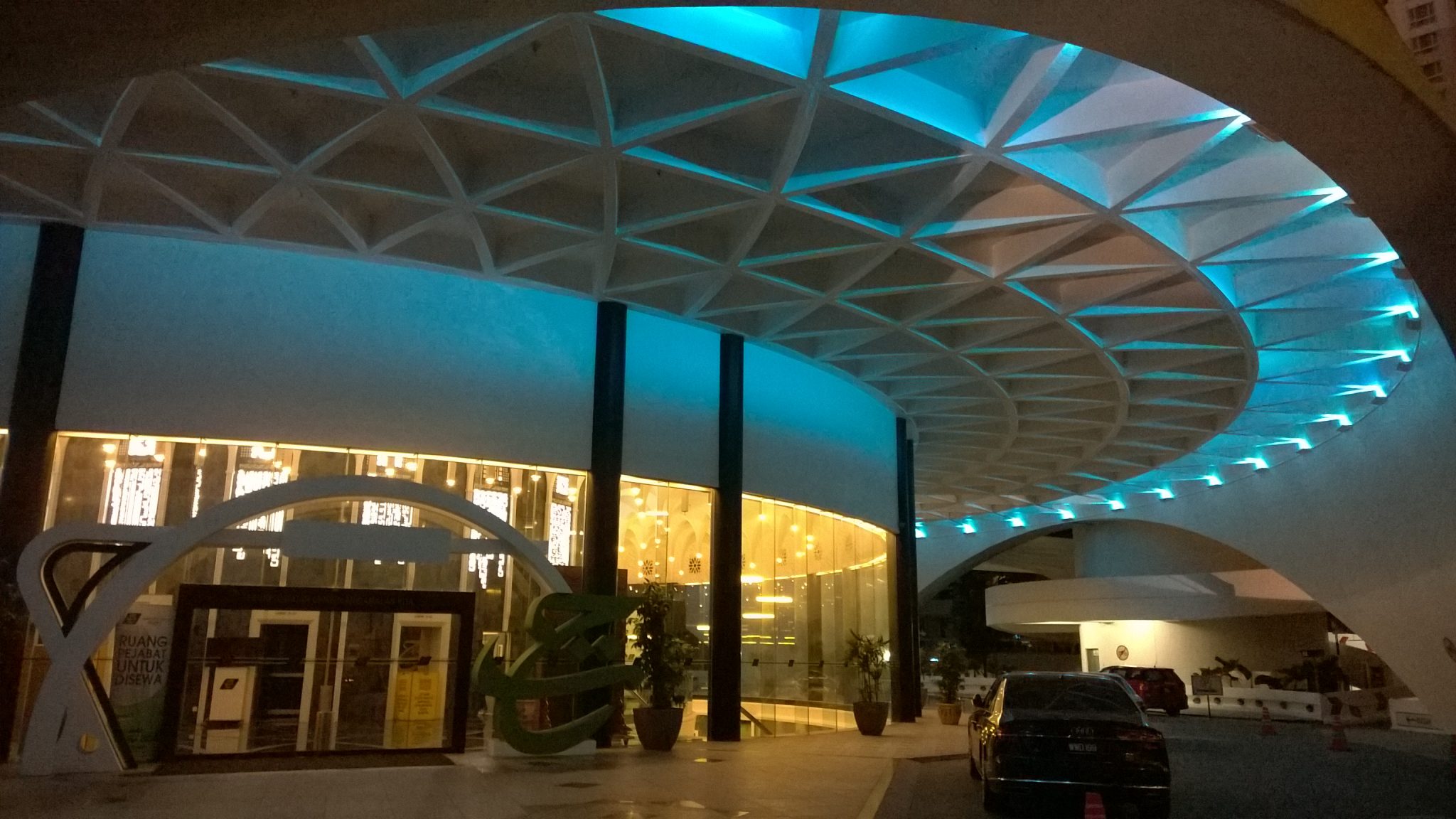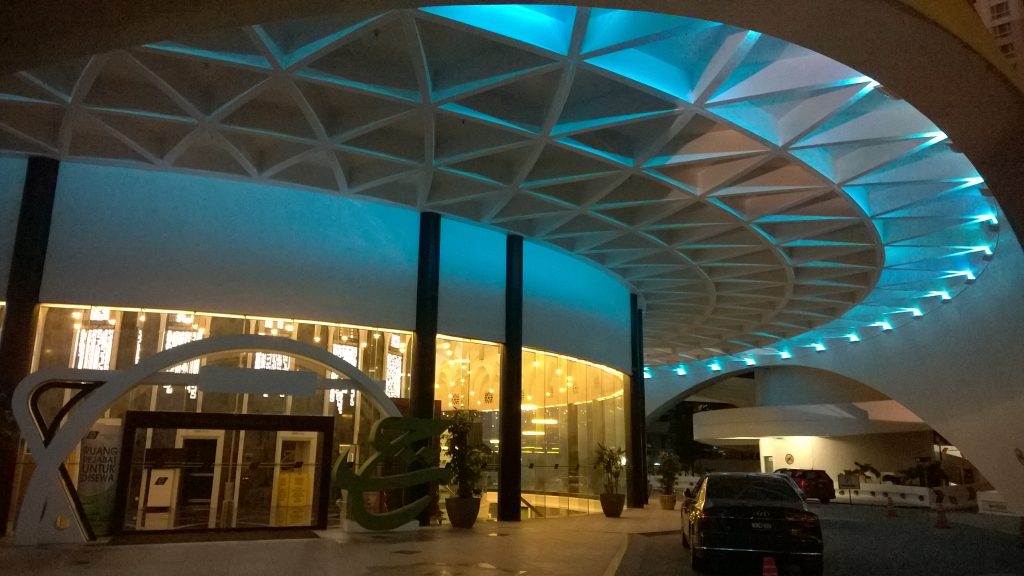 Approximately 30 units of Color Reach LED floodlight and 5 units of MH floodlight were used. As for the roof floor we added Flex MX LED string to create a crowning effect at the top of the 5 pillars. We also installed the largest sky LED video wall approx size of 20 ft x 20 ft to replace the word 'Allah' . With this digital LED, the can 'communicate' with the public on regular basis with different messages for corporate communication purposes.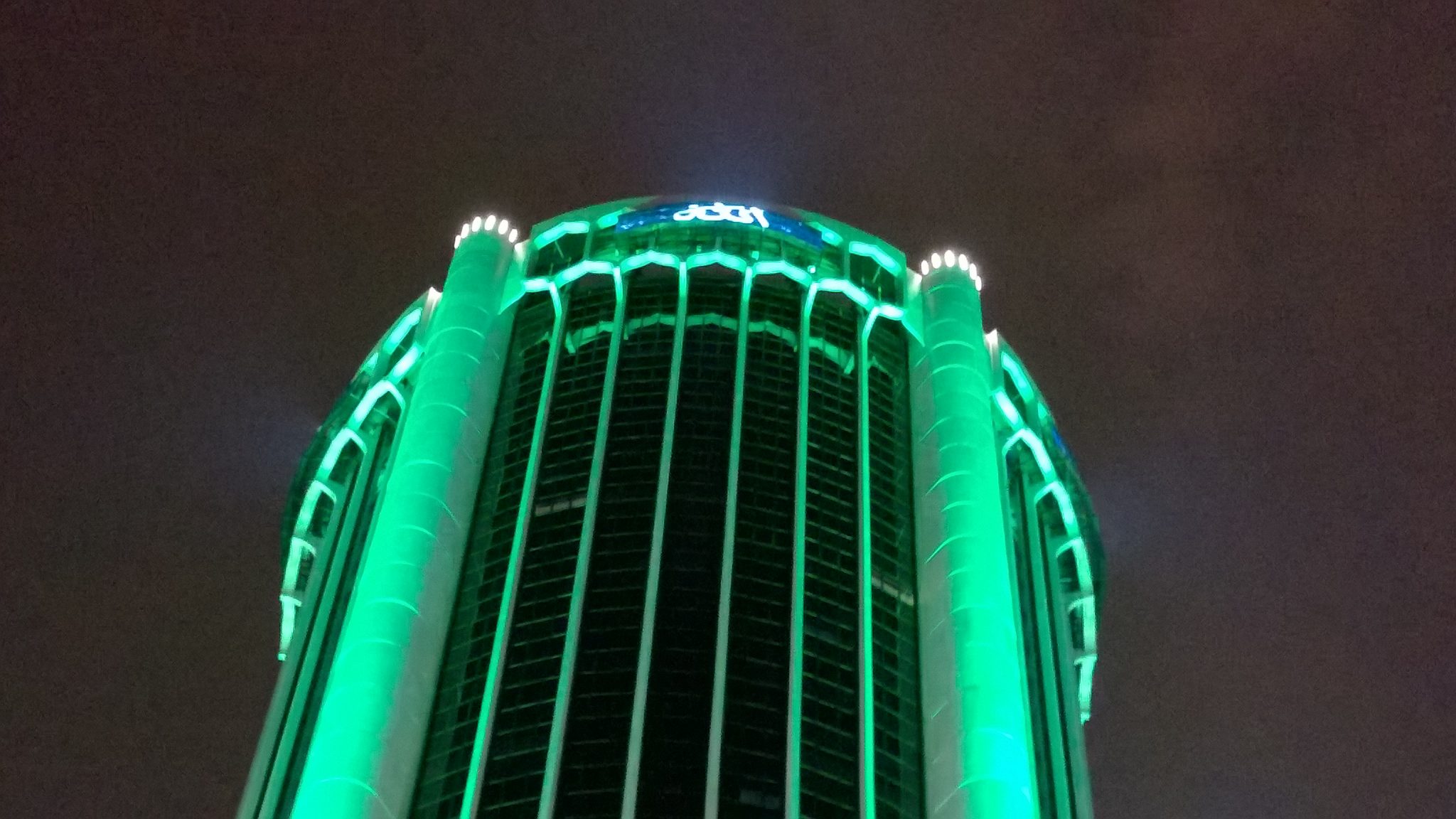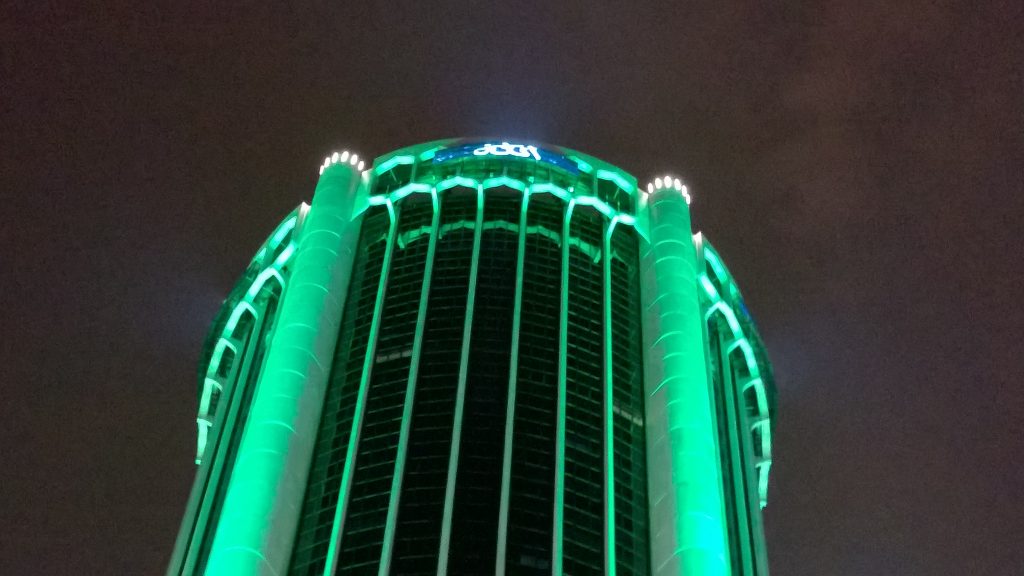 ---